You have to admit that the internet has changed the way we do business. In fact, it's changed the way we live our lives. It's changed how we shop, what we buy, where we go and even who we date. But did you know that it can also change your business reputation?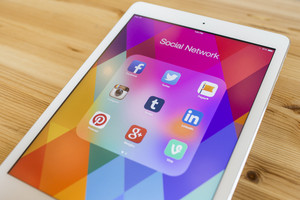 In today's world, people use the internet as their first point of reference when looking for a product or service. If they find what they're looking for, they may go on to purchase from that company. However, if they don't find what they're looking for online, they may never look for it again.
As a business owner, this means that you need to make sure that you're not only providing good quality products or services, but that you're also providing them in a way that will help you build a good reputation. Here are some tips on how to do just that.
First, remember that you have an online presence. The best way to do this is by having a website. Having a website doesn't mean that you have to have a flashy site with lots of bells and whistles. What it does mean is that you need to have a page that's easy to navigate, that provides information about your company, and that allows people to contact you.
Once you've got a website, it's time to make sure that people know about it. You can do this in several ways. First, you can include a link to your website on all of your marketing materials, such as brochures and sales letters. Second, you can submit your site to search engines like Google. Third, you can place links to your site in forums and blogs that you participate in. Fourth, you can create articles that promote your site and include links to it. And fifth, you can include links to your site on social media sites like Facebook, Twitter and LinkedIn.
If you want to get more visitors to your site, you'll need to create content. You can do this in a number of ways. First, you can write articles and post them to article directories. Second, you can create videos and upload them to YouTube. Third, you can post photos to Flickr and other photo sharing sites. Fourth, you can create a blog and post entries to it. And fifth, create a podcast and post it to iTunes.
Once you've created content, it's time to promote it. This can be done in a number of ways. You can place ads on search engines, such as Google, Yahoo and Bing. You can post your content to social media sites. You can create press releases and distribute them to local news outlets. You can create e-books and e-courses. And you can create newsletters and e-zines.
There are a lot of ways to promote your business online. Make sure that you're doing everything that you can to build a positive reputation for your business. When you do, you'll be able to increase your sales.